The predatory publishers on Beall's List keep looking for scientists to spam. The newest tactic is a beauty – just connect to people on LinkedIn.
I got the request this morning. I took a screenshot from my phone.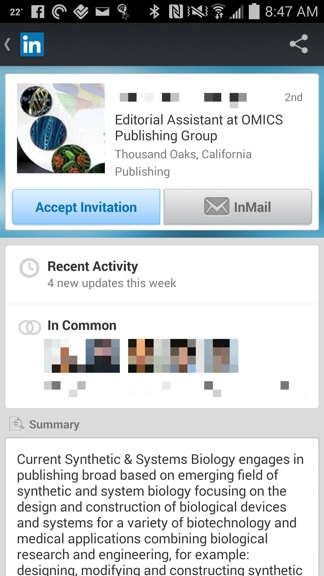 Yes, "OMICS Publishing Group" is featured on Beall's List. They send me a lot of spam. As you can see by the non-empty "InCommon" field, several of my dear colleagues already fell for this.
Always check Beall's List before interacting with scientific publishers. In today's world, it's sad but necessary.